Iran's Guardian Council has gone through the 1,500 registered candidates for the upcoming presidential election and whittled it down to six candidates who can run. Obviously this includes incumbent President Hassan Rouhani, with his main challenges a pair of hardliners, former Attorney General Ebrahim Raisi and Tehran Mayor Bagher Qalibaf.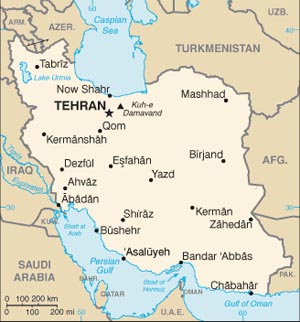 The other three candidates approved are Vice President Eshaq Jahangiri, former Vice President Mostafa Hashemitaba, and former Culture Minister Mostafa Mirsalim. Former President Mahmoud Ahmadinejad, who had also registered, was denied a spot.
Ahmadinejad was widely expected to be barred from running, as Supreme Leader Ayatollah Ali Khamenei had warned him against filing in the first place. Analysts saw the move as an attempt to try to force a compromise, in which his candidate of choice, Hamid Baghiae, would be approved.
That didn't work, however, and Baghiae didn't make the cut either, with the Guardian Council reportedly concerned by the embezzlement charges he'd faced in the past. The expectation is that the vote will basically come down to Rouhani and Raisi, with Raisi the favored candidate of Khamenei.