Despite the Trump Administration having last week launched military strikes against Syria's government, the official narrative on the future of Syrian President Bashar al-Assad remains confused, with top officials continuing to issue conflicting statements on the matter.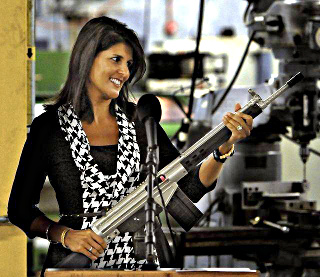 US Ambassador to the UN Nikki Haley continued to play up the idea of imposing regime change militarily, insisting that there could be no peace in Syria as long as Assad remains in power, and that forcing Assad out of office remains a top priority for the US.
Secretary of State Rex Tillerson, on the other hand, insisted that the US priority was to eliminate ISIS first and foremost, and that the future government of Syria, as well as Assad's fate, were up to the Syrian people. This echoed US comments made a couple of weeks prior, before the shift back to Obama-era demands of unconditional regime change.
While exactly what the US position now is seems to be anyone's guess, and indeed there is a fair chance that the Trump Administration hasn't figured it out at all, National Security Adviser HR McMaster attempted to split the difference between Haley and Tillerson, insisting that the US will continue to push for regime change, but will not be the ones to impose it outright.