The death toll of yesterday's suicide bombing in a metro train in Russia's northern city of St. Petersburg continues to rise, with 14 people now having been killed and among the 49 wounded, 10 remain in serious condition. Officials have also identified the attacker.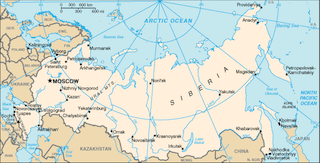 The attacker was named as 22-year-old Akbarzhon Dzhahilov, a Russian citizen who was born in Kyrgyzstan and is described as being an ethnic Uzbek. The man planted an IED at the Ploshchad Vosstania station, before getting into the metro car, setting and detonating the second bomb.
The IED planted outside was found and disarmed. It was described as being disguised as a fire extinguisher, and having been packed with ball bearings to increase its kill count. The bomb that was detonated also had ball bearings and may have been of similar design.
While this seems to settle the question of it being a terrorist attack, the motive is still totally unclear as officials say that Dzhahilov was not apparently connected to any radical organizations, meaning the whole thing remains a mystery.