An explosion was reported today against a metro train in the northern Russian city of St. Petersburg, killing at least 11 people and wounding 45 others. Russia's Anti-Terror Committee has reported a second explosive device was found and defused in the city.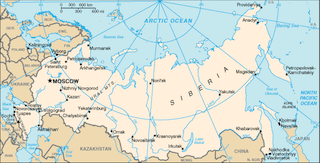 Russian officials and media are being careful not to assign blame just yet however, or even say that it was definitely an act of terror, though the fact a second device exists certainly suggests that was the case. President Vladimir Putin said it was too soon to know, and that the investigation will consider all possible causes for the incident, including terrorism.
The Western media wasn't nearly as contemplative about the nature of the incident, with CNN, BBC, and Sky News all initially labeling it blowback for Russia's involvement in Syria, and before long speculating, without any evidence, that the entire incident was a false flag operation by the Russian government.
So far there has been no claim of credit for the attack, if it indeed was an attack, and while Russia is promising to beef up security around its transportation infrastructure, they appear to be being very careful about false attributions of responsibility in the meantime.