The Pakistani Taliban's Jamaat ul-Ahrar has issued a statement today claiming credit for a major car bombing in the northern town of Parachinar, an attack at the entrance to a Shi'ite mosque in town as worshipers were just arriving for Friday prayers, which killed at least 24 people.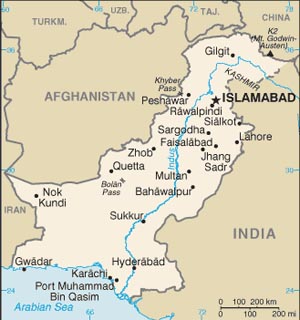 The statement insisted that the move was specifically to target Shi'ites, and reports are that the car bomb was placed in front of the women's entrance to the mosque. In addition to the slain, over 100 other civilians were also wounded in the incident.
Pakistan's Islamist factions regularly target members of the nation's Shi'ite minority, which has fueled complaints from Shi'ites that the Pakistani government does not make sufficient efforts to protect them from high-profile attacks.
As is often the case, today's bomb was against a mosque in the middle of a town's business district, and a lot of casualties were inflicted among people who just happened to be in nearby shops at the time. The explosion did major damage to several buildings in the area.