Looking to make use of recently granted powers for the government to declare privately owned land in the occupied West Bank to be state-owned for the sake of expanding settlements, Israel's Civil Administration is beginning the process of retroactively legalizing the illegal outposts at Palgei Mayim and Givat Haroeh.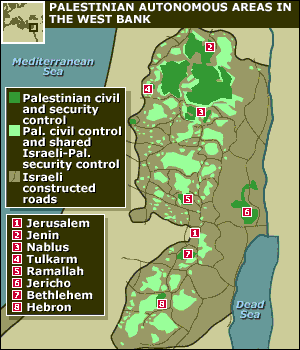 The territory seized for the sake of this move is about 241 acres across the two outposts, including an illegally built access road. The two outposts are near the remote northern settlement of Eli, and were built with an eye toward creating a contiguous bloc of settlements connecting across the northern West Bank.
Such moves to link settlements are mainly done with the design of blocking off Palestinian access to large chunks of the West Bank, as well as to prevent the connection of Palestinian population blocs within the West Bank in such a way as to make a contiguous Palestinian state impossible.
Israel's far-right government has considered retroactive legalization virtually obligatory at this point, given the backlash they faced when they were forced by the courts to evacuate Amona, and have changed the laws to allow the government to legalize even the most egregiously-built outposts to prevent facing any more such problems in the future.