After four solid days of negotiations, the US-Israel talks on a deal for slowing settlement construction in the occupied West Bank still does not appear to be close to resolved, with all indications that Prime Minister Benjamin Netanyahu is continuing to reject all specific proposals.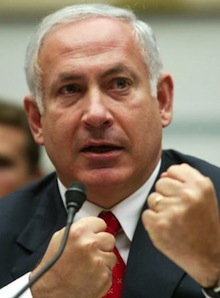 Netanyahu actually initiated the talks as a way of trying to resolve a disagreement over the rate of settlement expansion with the Trump Administration, and he is said to have agreed "in principle" with the idea of slowing construction. Getting him pinned down on exactly what that means is another matter.
Netanyahu already made the announcement that the deal, which hasn't been reached, won't include any restrictions on construction in occupied East Jerusalem. The most recent US proposal would've conceded that point and given a specific metric on construction in the main settlement blocs in the West Bank, but Netanyahu rejected it because it called for halting expansion in the isolated settlements.
The deal is a complicated one for Netanyahu, as he risks upsetting the far-right members of his coalition with any deal that imposes real limits, but he also recognizes that simply ignoring Trump Administration warnings about building too much risks alienating another US president, which after the last few years of the Obama Administration he desperately wants to avoid.