With a number of NATO officials continuing to complain that President Trump is too close to Russia, the White House today announced that Trump will be attending a NATO summit in May, and that the visit will reaffirm his "strong commitment to NATO."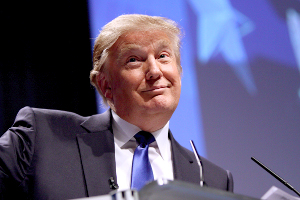 This will mark the first summit President Trump will have attended, and the announcement comes just days after the announcement that Secretary of State Rex Tillerson will be skipping a foreign minister-level meeting in early April because of a visit from the president of China.
Allegations of contact between the Trump campaign and Russia has been a source of controversy within the US, and that has extended overseas, with a lot of NATO members issuing statements warning Trump against having good relations with Russia.
Secretary of Defense James Mattis dismissed NATO "concerns," insisting that the Trump Administration had been strengthening the US-NATO relationship, and that "the bond is getting stronger." Mattis attended a defense minister-level NATO meeting last month, and is the only high-ranking administration official to have done so so far.