Several top Israeli cabinet members are loudly protesting this weekend after Prime Minister Benjamin Netanyahu threatened to dissolve parliament and move for snap elections if the rest of the government didn't agree to scrap plans to create a new public broadcaster.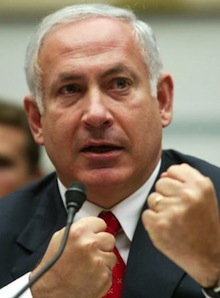 Israel's far-right coalition has never been particularly stable, and there are always potential rows which threaten to bring the government down. Netanyahu has reportedly told Finance Minister Moshe Kahlon he has until the middle of the week to shut down the new broadcaster.
Oddly, Netanyahu and Kahlon reportedly reached a deal for this new broadcaster to start operating on April 30 just a couple of days ago, and Netanyahu declared almost immediately thereafter that he has "changed his mind" and insisted Kahlon give in to his demands.
There is a lot of anger in the cabinet, with many saying the public broadcaster is a stupid reason for a new election. Even within Netanyahu's Likud Party there are deep divisions over the question of making such a move, and talk of trying to form alternate coalitions to prevent an election have already begun.
Yair Lapid, leader of Yesh Atid, might have something to say about that, ruling out any alternative coalitions including his party. Recent Israeli polls have shown Yesh Atid likely to gain a considerable number of seats in a snap election, and potentially threatening Likud's recent dominance.