In addition to charging two criminal hackers in the 2014 Yahoo user account hacking, the US Justice Department also announced the indictment of a pair of Russian government officials working for the intelligence agency, the FSB.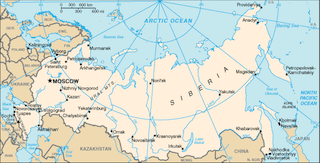 This marks the first time the US has ever attempted to file cyber-charges against Russian government officials, despite years of blaming Russia for virtually every hack that has happened. Officials are also contending that the two criminal hackers were hired by the Russian government.
Russia appears to have been left totally in the dark about this, with Russian officials saying that there was not a single instance of US officials contacting Moscow related to the charges. Russian officials continued to complain that the "Russian hackers" narrative is part of an internal political struggle within the US.
And while that's true, the 2014 Yahoo hacks don't appear to be related to the election hacking scandal, beyond the go-to tendency to blame Russians for anything with cyber in the name. Perhaps the most obvious unanswered question, however, is why Russian hackers wanted a bunch of Yahoo account credentials in the first place.