Speaking today at a joint Iraq-Kurdish press conference in Sulaimaniyah, Iraqi Prime Minister Hayder Abadi confirmed that Iraq will continue to carry out airstrikes against ISIS targets inside Syria, and will also reserve the right to strike other neighboring countries if they approve.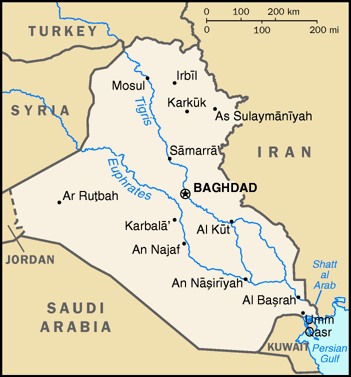 Iraq launched its first strikes against Syrian border towns two weeks ago, with Pentagon support. The targets centered on ISIS towns near key border crossings. Abadi today revealed that he'd also gotten permission from the Assad government in Syria for the attacks.
"I respect the sovereignty of states, and I have secured the approval of Syria to strike positions," Abadi insisted, adding that he is determined to keep on fighting ISIS not just in Iraq, but also in the surrounding area. Iraq is in the process of invading the city of Mosul, ISIS' large significant city in the country.
While the eventual capture of Mosul wouldn't actually end the ISIS war in Iraq, but rather shift it back to a more traditional insurgency, Abadi appears to be laying the groundwork for international operations, keeping Iraq's military on the offensive.