The new-found scandal surrounding Attorney General Jeff Sessions, which at its core involves him having met with the Russian Ambassador to the United States during his term as a Senator, is the latest in a long string of Russo-centric controversies facing the Trump Administration.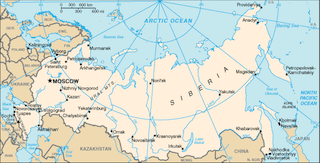 Russia is noticing this too, with Foreign Minister Sergey Lavrov saying that all of it "is very much reminiscent of a witch hunt and the McCarthyism era, which we all thought was long gone." Kremlin spokesman Dmitry Peskov also declared the situation a witch hunt.
The future of the attorney general isn't necessarily a big concern for the Russian government, beyond what it represents, which is that even the perception of a "taint" that comes from contact with Russian officials is a political kiss of death in the US, even for top officials.
This was true with the ouster of National Security Adviser Michael Flynn, the first casualty of the Trump Administration's leadership, and Sessions is also facing calls to resign from top Democrats. Russian officials hoping to negotiate improved ties with the US are going to have a hard time doing so if no one wants to talk with them.