One day after the massive ISIS suicide attack against a Sufi shrine in the Sindh Province, the Pakistani military has claimed huge revenge attacks against "terrorists" nationwide, claiming to have killed over 100 people since last night, and to have arrested a "sizeable" number of others.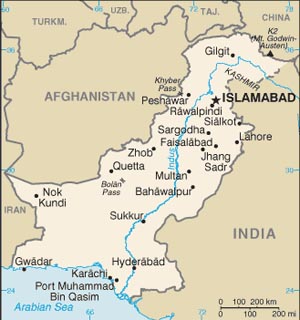 The official statement from an army spokesman vowed to continue to target terrorists nationwide "ruthlessly" and "indiscriminately." There is no indication from any of the reports of what faction the slain people were affiliated with, or if they were at all linked to the shrine bombing.
Local Sufis had been complaining for some time that the government wasn't offering them sufficient security for large gatherings, a problem which has been recurring among religious minorities in the country, who are regularly targeted by Pakistan's many, many militant factions.
Officially, the Pakistani government rejected the claim that ISIS directly carried out the shrine attack, attributing it to Jamaat-ul Ahrar, a faction which is known to be ISIS-leaning, and have demanded the Afghan government hand over scores of suspects they believe are linked with the group.