Having repeatedly declared victory in the eastern half of Mosul, Iraqi forces have made much of the idea of moving beyond this half and attacking the more populous western half, still controlled by ISIS. Yet their control over the east is nowhere near as absolute as they would have you believe, according to locals.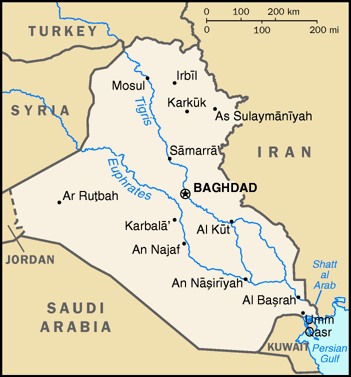 Locals say that in eastern Mosul, there is fighting day and night, with regular sightings of ISIS drones sending locals scattering into their homes for fear of bombings. Basic services were never restored, and aid is so scarce that some locals have been ferrying supplies out of ISIS-held western Mosul across the river just because it's the only place to get things.
Iraqi officials are trying to downplay the fighting, saying they're mopping up ISIS remnants, but it still appears to be a virtually constant situation, and there is no sign that they are wrapping this up and preparing to move on to attacking the west.
An Iraqi invasion of western Mosul seems remote indeed, with the bridges having all been destroyed in airstrikes early in the invasion of the east, and no sign of any advances toward the outskirts of the city of the western side of the river. In fact, reports have suggested ISIS is launching attacks out of western Mosul against the surrounding area.