Following a flurry of regional concern about the possibility, and the direct intervention of the King Abdullah of Jordan, the Trump Administration has sent a message to the Palestinian Authority to assure them that they will not be moving the US Embassy in Israel from Tel Aviv to Jerusalem.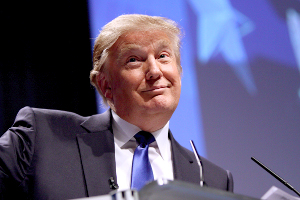 The Trump campaign made much of its intention to move the US Embassy in the lead-up to the election, though official comments have not been nearly so cut and dry since the vote, with officials saying they were very early in the decision making process.
Top Trump Administration officials also reportedly spoke with Palestinian leadership in recent days on issues beyond the embassy, assuring them of the American position on Israel's settlement expansion. Administration officials have criticized the settlement growth, though Israeli officials have so far spun this as a "green light" to keep building.
Even beyond this, officials say that President Trump is expected to personally brief Palestinian President Mahmoud Abbas following his meeting with Israeli Prime Minister Benjamin Netanyahu, another attempt that seems designed to assure the Palestinians that the US is trying to get the peace process going.