Continuing his ratcheting up of tensions with Iran, President Trump today responded to quotes by Iranian President Hassan Rouhani, who had warned that people who approach Iran with "the language of threats" would come to regret doing so.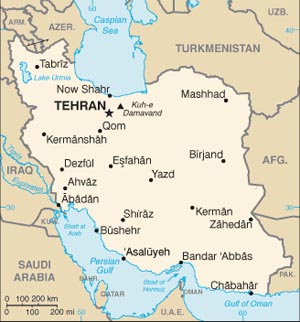 Trump responded to the report by declaring that Rouhani "better be careful" about what he says. Trump has previously announced Iran to be "on notice," and insisted he would not rule out military action against Iran in the future.
The Trump Administration began picking up anti-Iran rhetoric two weeks ago, following an Iranian test of a medium-range ballistic missile. US officials initially suggested the test might have been a violation of a UN resolution, though this ultimately was not the case.
What followed was two weeks of repeated statements lashing Iran, new sanctions, threats of more sanctions beyond that, and talk of war. Iran has largely stayed out of this, but it has not stopped the Trump Administration from coming up with new statements pretty regularly.