A NATO battalion of some 1,000 ground troops, led by German forces, has arrived in Lithuania as the first of a series of such deployments as part of the continued anti-Russia buildup in the Baltic states, with officials saying it is meant to assure the nations there of NATO's military commitment.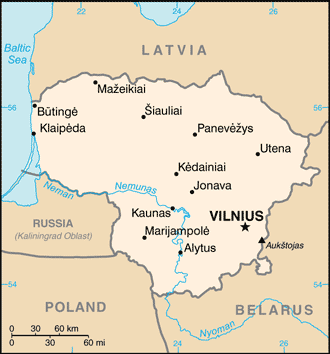 The planned buildup was agreed on last year, and will see four battalions ultimately send, with a US battalion sent to Poland, a British one to Estonia, and a Canada-led one in Latvia. Other smaller deployments of US troops on top of this are planned, putting nearly 5,000 NATO troops in the area.
The troops were described at the time as a "spearhead" force to resist a Russian invasion of Eastern Europe, and while most officials have conceded that invasion is not going to happen, the buildup continues apace, raising tensions with Russia by putting a large number of foreign troops on their border.
Lithuania's president insisted the German troops had arrived "at the right time." NATO officials say the troops will participate in another round of anti-Russia wargames in June, which will include a simulated nuclear attack.