Recent fighting in Eastern Ukraine has once again picked up, with both sides blaming the other for starting the most recent round of artillery, leading to reports of civilian casualties on both sides and growing calls from aid groups to stop the fighting and allow the repair of infrastructure damaged in the clashes.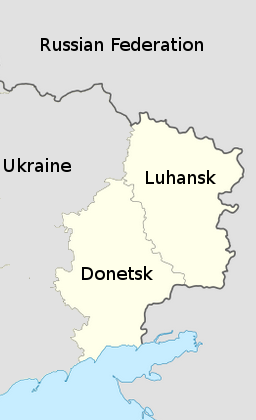 Eastern Ukraine's on-again, off-again civil war remains a popular topic of discussion at the United Nations, with US Ambassador to the UN Nikki Haley declaring today that the United States considers the entire matter to be the result of the "aggressive actions of Russia."
Though Russia, with Germany, initially negotiated the Minsk Ceasefire, Western officials have regularly accused Russia of being the driving force behind the rebellion, owing to the rebels being ethnic Russians, and their grievances primarily centering on the western-dominated government's policies of persecuting ethnic Russians.
Haley went on to demand Russia transfer the Crimean Peninsula immediately to Ukraine, insisting it is "part of Ukraine" and that the US will never lift sanctions on Russia unless they comply. Crimea seceded from Ukraine in 2014, seeking and gaining accession into the Russian Federation days later.
Russian President Vladimir Putin, for his part, blamed the Ukrainian government for the latest violence, saying he believed the government sparked the fighting as a "ploy" to try to convince the new US administration into publicly supporting them. If this was the purpose of the fighting, it appears to have worked, based on Haley's comments.
Last 5 posts by Jason Ditz