As more and more people talk of a "constitutional crisis" surrounding President Trump's ban on refugees and well as all travelers from several Muslim-majority countries, the White House has issued a statement confirming that Trump has fired his acting Attorney General, Sally Yates, accusing her of "betrayal."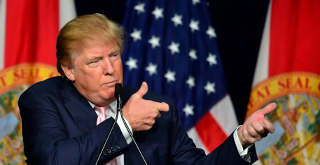 Yates was not only critical of the refugee ban in comments, but ordered Justice Department lawyers not to bother attempting to defend the ban in court, saying she didn't think it was legal in the first place. Dana Boente has been named the new acting attorney general.
The White House insisted that the Justice Department's Office of Legal Counsel had already ruled that the executive order is perfectly legal, and accused Yates of trying to "overrule" it. President Trump accused Yates of being an "Obama A.G.," since she was a hold-over from the Obama Administration.
Yates' replacement also comes at a cost to the Trump Administration, however, as she was according to reports the last Senate-confirmed official in the Justice Department capable of signing foreign surveillance warrants.
Boente's position may be extremely temporary, with Trump's nominee for the position, Sen. Jeff Sessions (R – AL) facing an imminent confirmation vote, which according to some reports could happen as soon as Tuesday afternoon.