Iraq's parliament, faced with growing calls on several fronts, today passed a resolution endorsing a ban on all American citizens entering the territory of Iraq, a ban which is meant to exactly mirror the ban imposed by President Trump on Iraqi citizens on Friday.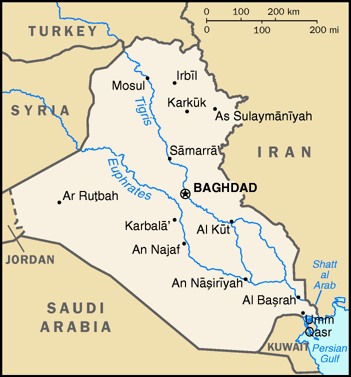 Parliament's ban encouraged the government to "respond in kind" until President Trump has lifted his ban on Iraqis. It's unclear when the ban actually comes into effect, as some Iraqi MPs suggested that the resolution was just calling for such a ban.
Reports from other media outlets suggested that the ban was already in place Sunday evening, and the Iraqi Foreign Ministry issued a statement which also gave that impression, though again it was not entirely clear if their statement amounted to enacting a ban, or just supporting the ban.
While Iraq's position isn't totally clarified yet, neighboring Iran definitely has imposed a retaliatory ban on US citizens, a matter which has kept a pair of star basketball players for one of the professional teams in Tehran from reentering the country, as they are Americans.