There were reports of a new round of fighting between the military and separatist rebels in Eastern Ukraine, with at least 12 people killed over the past 48 hours. At least two civilians were reportedly among the slain, The other slain were all described as soldiers.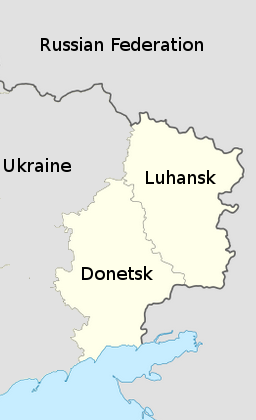 Ukrainian officials said the rebels had launched an unprovoked attack on military positions around the town of Avdyivka on Sunday, and the government claimed to have fully captured the town by the end of Monday, though signs are the fighting is not over.
The rebels, however, reported that soldiers had captured multiple rebels in the area ahead of the fighting, and there were reports of government shelling against a down south of Avdivka on Sunday as well, and it's unsure if this happened before or after the fighting there.
Several ceasefires have been signed over the past two years in Eastern Ukraine, so far not resolving the war itself, but keeping the fighting confined to these occasional dustups surrounding a single town. These tend to be followed by mutual accusations that the other side doesn't want peace, and then a new effort by Germany and Russia, the main brokers of the Minsk ceasefire, to restore calm for a time.