Reports throughout the week that President Trump intended to order the State Department and Pentagon to create plans for the establishment of safe zones inside Syria appear to have fallen through at the last minute, as the final version of the executive order said to contain the clause no longer makes any reference to it.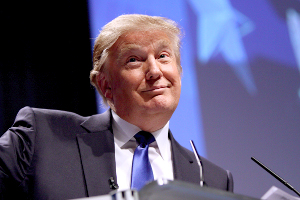 The safe zone order, which was said to still be "pre-decisional," had fueled considerable concern among Pentagon officials who said the idea was "ambiguous." It was in draft versions reported on of the executive order restricting immigration and visas for visitors from Muslim countries.
Trump was reportedly to have said he intended to "do" safe zones in Syria on humanitarian grounds, but the administration offered no real details on what they intended to do. Moreover, the Pentagon discussed the matter with the expectation the order would come, with a spokesman urging people to give Trump a chance to articulate the plan.
Officials have not, however, discussed the fact that the language was absent from the executive order Trump ultimately signed, leaving open the question of whether this represents simply a temporary back-down from the idea, or a complete abandonment of the plan.