According to officials familiar with the situation, President Donald Trump and Russian President Vladimir Putin have scheduled a phone call on Saturday, which will be the first time the two leaders will have directly spoken since Trump's inauguration.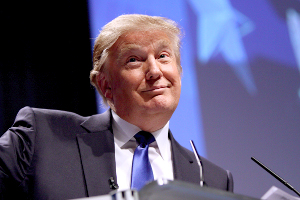 There was no specific word on what the two will be discussing in the conversation, though both sides have expressed support for the idea of normalizing ties after years of tensions. The first phone call probably won't aim to fully tackle such a dramatic shift, but may set the stage for direct meetings.
Russia is likely to take issue with US deployments of ground troops around Eastern Europe, as well as the sanctions imposed by the Obama Administration in its final weeks. It was initially expected Trump would remove those sanctions, though he's since insisted he wants to condition that on Russia reaching a deal on nuclear disarmament.
Trump and Putin have never actually met face-to-face, and they've reportedly only spoken on the phone once, shortly after the November election. Allegations of Russia interfering with the US election have heavily politicized US-Russia relations under Trump.