Speaking at CIA headquarters over the weekend, President Donald Trump sought to not only downplay tensions with the US intelligence community, but to insist that it was by and large manufactured by the media, saying he is at war with the media and that reporters are "among the most dishonest people on earth."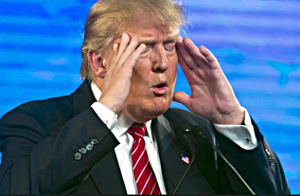 There was no mention in Trump's speech of Russia, or of the time he likened a leak by the intelligence community to living in Nazi Germany, but did take time out to defend the attendance numbers in his inauguration as having been much larger than what the press would lead you to believe.
Former CIA Director John Brennan declared himself "deeply saddened and angered" by Trump's speech, insisting that he "should be ashamed of himself"  for his "despicable" comments. The CIA does not presently have a director, with Congress having delayed the vote on Rep. Mike Pompeo (R – KS).
During the speech, Trump also emphasized the importance of fighting ISIS, saying the intelligence community had been "restrained" during the fight so far, denying the US the use of its "real abilities that we have." He did not elaborate on what that meant.