Iraqi Gen. Abdul Ghani al-Assadi today predicted that the invasion and occupation of western Mosul will be no more difficult than the invasion of the eastern half of the city, which Iraqi officials have declared essentially complete after three months of heavy fighting.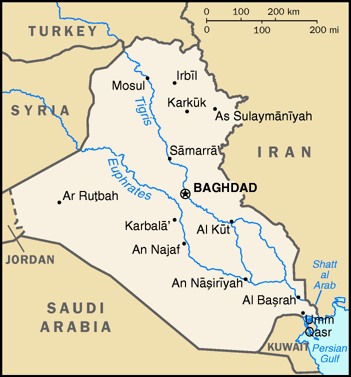 Assadi also downplayed the idea that ISIS leadership would be able to mount a heavy resistance in western Mosul, insisting that most of the ISIS commanders who were in the city have already been killed. He expressed hope the invasion of the western half of the city would begin in a few days.
Western Mosul is the more populace half of the city, and so far no Iraqi troops have actually entered that area, or even reached its outskirts on that side of the city. The bridges across the Tigris River, which bisects the city, were targeted in US airstrikes early on, and that will likely make crossing into the west more difficult.
Iraqi troops largely didn't stage on the western side of the river either, with Kurdish forces to the north and a group of Shi'ite militias taking the road out of the city leading to towns to the west, aiming to cut off the escape of any ISIS fighters into Syria.