The Obama Administration has noted a few times that they have not been invited to the Syrian peace talks in Astana, Kazakhstan. That's true, and it's no oversight, as it appears that the Russian government, which along with Turkey brokered the talks, has sought to give the invite to the incoming Trump Administration instead.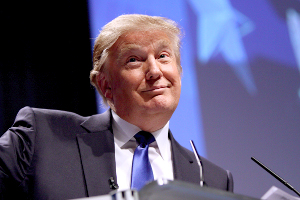 Trump has been critical of the "horrible" relationship between the US and Russia during Obama's Administration, and promised to improve relations significantly. Russia clearly likes that, and while it's not a practical distinction, inviting him and not inviting Obama is a last little blow from Russia to the lame duck president.
The talks are scheduled for January 23, so they'll be the first big thing the Trump Administration has on a foreign policy front, after inauguration weekend. The talks are seen as the first big effort at peace in Syria in months, though exactly how many rebels are to attend is unclear.
There are also doubts that a nationwide peace is possible with several factions explicitly excluded, including all the Kurdish groups, which are the key American allies, and which were forbidden from playing any part by Turkey, which insists they are all terrorists.