Rep. Dana Rohrabacher (R – CA), the chair of the House Foreign Affairs subcommittee on Europe, Eurasia, and emerging threats, has announced that he will be leading a Congressional delegation on an official visit to Russia some time in February to meet with members of Russia's parliament, the Duma.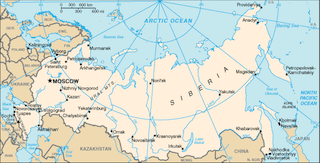 The delegation is to talk with Russian Duma members on possible topics of cooperation between the two nations, with Rohrabacher mentioning "cooperation on space activities" as a particular subject. He added that the rise of ISIS, as well as President Obama's anti-Russia sanctions were likely to come up during the visit.
It isn't clear who all is going to be in the delegation, but Rohrabacher said he hoped to "bring some people with me who seem antagonistic toward having better relations," saying he hoped it could lead to real dialogue "instead of screaming epithets at each other."
There was some speculation within the Washington Post that committee chairman Rep. Ed Royce (R – CA) might block the trip, citing House Speaker Paul Ryan (R – WI) declaring that "Russia does not share America's interests." It is worth noting that despite this speculation there was no statement from any official opposing the visit itself.