While most of the concerns surrounding militia crackdowns in Iraq have centered on Shi'ite militias, Human Rights Watch is reporting that it actually turned out to be one of the Sunni militias that is committing some serious war crimes around Mosul.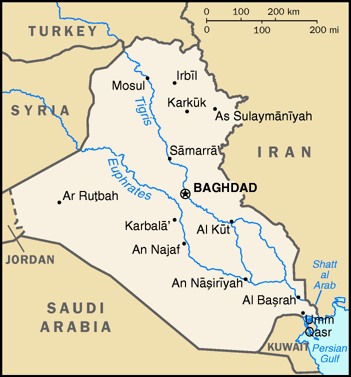 Witnesses say the Hashed al-Jabour, a Sunni tribal militia who controls a village just north of Mosul, summarily executed at least four captives who they suspected of being affiliated with ISIS. The witnesses said the executions took place in the presence of Iraqi troops, and without legal proceedings.
Throughout the ISIS war, Iraq has struggled with their reliance on militia forces to do a lot of the fighting, while at the same time showing little ability to prevent such militias from conducting revenge killings or other purges after capturing territory.
While Iraq insists they will treat such incidents seriously, Prime Minister Hayder Abadi downplayed the matter, insisting that he had personally seen no complaints about any of the activities of the militias in the city, and that in his estimation the war in Mosul was "clean."