The first full month of Iraq's Mosul offensive saw a precipitous rise in the already high monthly death tolls for combatants that have plagued Iraq in recent years, with the UN figures showing 1,959 Iraqi troops killed in the fighting, along with countless more wounded.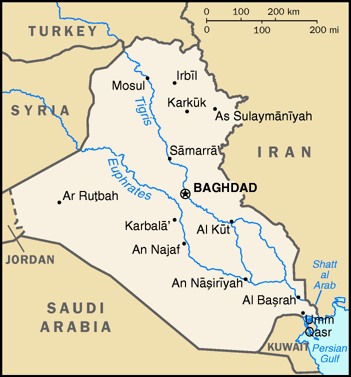 Between Iraq's military, militias, and the Kurdish Peshmerga, some 50,000 troops invaded the area around Mosul. The Peshmerga is reporting that they lost a large chunk of fighters by themselves, with 1,600 killed and some 10,000 wounded since late October.
That of course is only a fraction of the overall death toll for the month of November, as some 2,227 ISIS fighters were also killed. Among civilians, the UN only counted 926 killed, but the figure is actually several hundred higher, with the UN continuing to exclude deaths in Anbar from their official figure.
All told, that puts the death toll at 5,719  for Iraq in November, which is roughly in line with October. the November figures show a six-fold increase in Iraqi troop deaths, with ISIS casualties on the decline.