Six weeks into the Iraqi invasion of Mosul, only a portion of the city's east has actually fallen. The battle is expected to continue for months more, with Iraqi officials saying the overall battle could last six months.. It's only now that the humanitarian ramifications of this protracted offensive are being considered.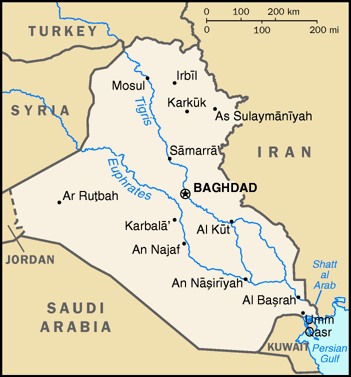 UN officials are warning that the Iraqi military's strategy of surrounding the city to cut ISIS off from any supplies is also causing major shortages of food and water in the city. Food prices are on the rise, while military strikes have cut all water off from some 650,000 people.
The rising food prices are nothing unusual for a town under siege. A multi-month siege in the middle of winter in a city of over a million people, however, could quickly turn from shortages to a catastrophe, and more than half the city being without water could lead to a lot of deaths.
Iraqi officials are saying they are trucking water into eastern Mosul to the neighborhoods they control, but those neighborhoods are a tiny fraction of the outage.. Even in those neighborhoods, they say the shipments are insufficient because there simply isn't enough water to bring in anywhere near by.