With just over a month left in office, President Obama has once again expanded America's global war on terror, announcing that he has formally added Somali militant faction al-Shabaab into the "perpetrators of 9/11" war authorization from back in 2001.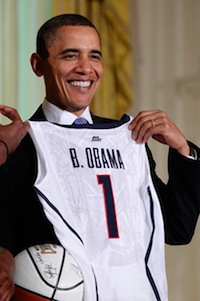 Passed on September 14 of 2001, the Authorization for Use of Military Force (AUMF) was intended to authorize the war against al-Qaeda, but officials have used as the legal justification of myriad unrelated American wars around the world, of which al-Shabaab is just the latest.
The AUMF authorized war against any nations or organizations involved in 9/11. Al-Shabaab didn't exist until years later, with the group forming in 2007 and becoming a US-listed terror group in 2008. President Obama, however, seems comfortable continuing to abuse the AUMF for any war that strikes his fancy.
The timing is particularly unusual, with Obama previously said to be loathe to start any new wars this late in his term to leave for the next president. While Obama has been attacking al-Shabaab for years anyhow, the reason behind the official declaration is unknown.