Heavy fighting continued along the Line of Control (LoC) in Kashmir, as Indian forces launched a bombardment of Pakistani military and civilian positions across the line in one of the deadliest exchanges of fire in recent weeks.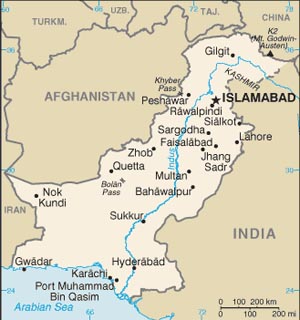 At least three Pakistani soldiers were killed in the firing, and Pakistan claimed to have killed another seven Indian soldiers in retaliatory fire. The bigger death toll was among civilians, however, with at least 11 civilians slain when artillery shells hit a passenger bus and a nearby motorcycle.
Pakistan reported the incident as "unprovoked firing" from the Indian side, while Indian officials presented it as retaliation for three Indian soldiers killed the day before, including one whose body was mutilated. The soldiers were killed by militants who infiltrated across the LoC.
India and Pakistan have had intermittent exchanges of fire across the LoC for years, but it has escalated massively in the past couple of months, with both sides blaming the other for the situation, and increasing concerns that it is going to escalate into a full-scale war.