Russia's Defense Ministry has confirmed the resumption of missiles strikes against Nusra Front targets in the Idlib Province. The missiles were reportedly fired from the Admiral Kuznetsov, Russia's aircraft carrier, which recently arrived off the Syrian coast.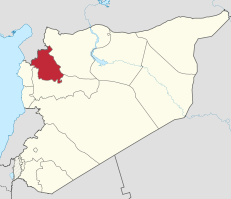 There were also reports of airstrikes against Nusra Front-held districts in Aleppo, though the locals described those as "barrel bombs" and Russia has since confirmed that they did not participate in the bombing of Aleppo, nor have they done so for the past 28 days.
Despite Russia not being involved in the Aleppo strikes, the US State Department angrily condemned Russia for the strikes, saying they were "a violation of international law." They also accused Russia of having blocked humanitarian aid deliveries to Aleppo.
The aid delivery allegation is demonstrably false, as Russia encouraged aid deliveries and evacuations throughout the past month, and has conditioned further ceasefires on the UN actually agreeing to make such deliveries. The UN has said they were unable to get approval for such deliveries from all the factions on the ground on the route through which they would travel, though that clearly was not Russia's doing.