Pakistan's military media has issued a statement reporting seven soldiers were killed in Indian shelling along the Line of Control (LoC) in Kashmir. The incident is the latest in a series of clashes around the LoC in recent months.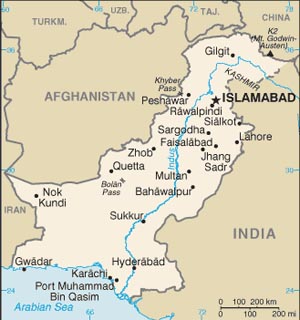 Pakistan's report referred to the incident as "unprovoked firing," and bragged of having "responded effectively" against Indian targets, though it remains totally unclear what they hit and there has been no word of any Indian casualties in the incident.
India confirmed the incident but insisted Pakistani forces fired first, saying their shelling was only in response to the initial "ceasefire violation" of the Pakistani forces. There were reports of intermittent firing throughout the day in the area.
This is the second major incident along the LoC so far in November. The previous incident saw the two sides trading fire for hours, leaving at least 24 people killed, mostly civilians living in the area. There have been exchanges of fire intermittently since September, with almost every incident seeing each side accuse the other of starting it.