New reports from South Korea's Yonhap news agency suggest President-elect Donald Trump is already reneging on one of his key campaign promises, to make nations like South Korea pay more of the cost for their own defense or face the loss of US troops.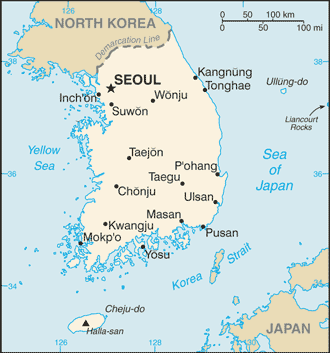 Sources quoted by the news agency say that Trump called South Korean President Park Guen-hye today and promised her that he will not withdraw US troops and will continue the US security commitment to South Korea exactly as it currently exists.
Trump had made the US spending too much money defending other nations a centerpiece of his campaign, complaining that rich nations like Japan, South Korea, and Saudi Arabia have more than enough money to pay for their own defense, and that the US should be willing to withdraw its support if financial compensation wasn't forthcoming.
This was a major concern for South Korea's government, indeed, as they called an "emergency meeting" after Trump's victory this morning, and South Korea's stock market dropped on concerns that they'd have to increase defense spending to make up for the change in US policy. If the reports are accurate, those changes aren't coming.