Central Command has issued a new report on civilian deaths in US airstrikes against Iraq and Syria, this time covering 10 months of strikes from November of 2015 into mid-September of this year. They claimed 64 civilians killed and eight wounded in 24 strikes over that span.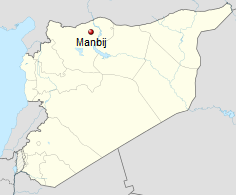 Previous reports from Centcom were a dramatic under-count, and that trend continued with this new report, which carefully omitted some of the biggest and most well-documented incidents, which apparently fell into the category of strikes that the Pentagon decided not to investigate at all.
The most conspicuously absent figures are from mid-July, when a flurry of US airstrikes against the city of Manbij and the surrounding area killed an estimated 200 civilians. At least 56 civilians were killed in one single incident, which at the time the US claimed they "mistook for ISIS."
Despite the Pentagon feeling the need to come up with excuses for the Manbij strikes at the time, they not only didn't include them in the final death toll, but didn't even hazard an attempt to mention the well-documented incidents in the document.
.