One villager in the area described the situation as like a "full blown war," as Pakistani and Indian troops have exchanged a growing amount of fire across the Line of Control in Kashmir. The latest firing began on Friday and has continued to grow ever since.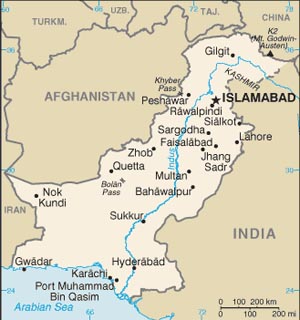 Both sides are accusing the other, as usual, of starting the situation, and civilians living along the LoC are being evacuated in growing numbers. Since Friday at least 24 people have been killed in the firing, with the majority of them civilian bystanders.
This is the latest dust-up along the LoC since September, when militants attacked Indian forces within Kashmir and India responded with raids across the LoC, getting into fights with the Pakistani military on the other side.
Both sides say the latest firing from the other side was "unprovoked," though in reality tensions have been boiling under the surface ever since the September incidents. The focus right now appears to be entirely on shifting blame for starting the fighting, with neither side seeming at all eager to stop firing.