Iraq's invasion of Mosul has entered its third week with a noteworthy first, as the first Iraqi special forces entered the city itself in the area around Karama District, in the far east. There was fighting reported both within the district and in surrounding suburbs.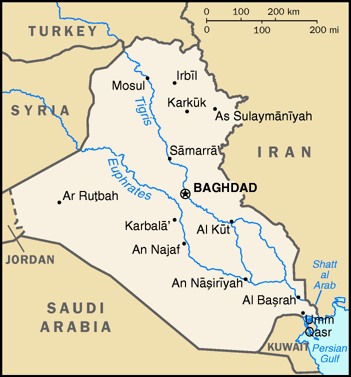 Indications are that the vast majority of the fighting in the area remains in the suburbs, with only a small incursion into the city itself. Still, Iraqi military officials say their goal is to take the whole eastern bank of the Tigris River, which divides the city.
The area entered is near a key industrial site within Mosul. It is unclear how well secured this area is from ISIS' perspective, as they've laid heavy traps and tunneled in around the city in anticipation of the invasion, but indications were that a lot of these defensive measures were taken in residential areas.
ISIS is believed to have several thousand fighters in Mosul, and with the US announcing they intend to kill anyone who tries to escape, they are likely to resist all the more fiercely, knowing they don't have any place to go after Mosul.