The Taliban's push into the city of Lashkar Gah, the capital of the opium rich Afghan province of Helmand, continued to intensify today, with officials reporting a "heavy battle" ongoing as Taliban forces overran the main defensive checkpoints and advanced into the center of town.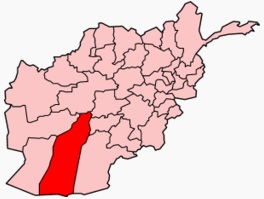 The advance has gotten to the point where Taliban were able to fire mortars at the government buildings in the middle of the city. One of the mortars hit the governor's compound, killing a bodyguard, and overall casualties around the city are believed to be high.
Exactly how high the casualties are in the city is totally unclear, however, and officials said of that overrun police checkpoints that many were believed killed, but a number of police were also believed to have defected to the Taliban outright.
This is one of three provincial capitals that the Taliban are currently contesting around Afghanistan, along with Kunduz in the north, and the central city of Tarin Kot in Uruzgan. Afghan officials have been scrambling reinforcements in all three cases, but are struggling to hold ground.