Just one day after a gunman attacked a Shi'ite shrine in Kabul, killing 14 people there, ISIS has carried out a bomb attack against a Shi'ite mosque further north, in the Balkh Province, killing at least 14 more people in the incident.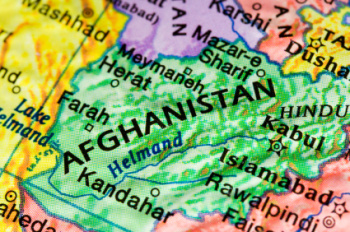 It is currently the festival of Ashura, which tends to fuel attacks against the oft-targeted Shi'ite minority around the Middle East. The holiday commemorates the death of Muhammad's grandson at the Battle of Karbala in 680, and is of huge importance to Shi'ites.
The Taliban was quick to disavow the attacks themselves, saying that strikes against the Shi'ites were attacks on civilians and "had nothing to do with us." Other Islamist groups tend to target the Shi'ite Hazaras in Pakistan and Afghanistan, particularly during Ashura.
While the survivors of the attacks condemned the attackers, of course, they also criticized the Afghan government for failing to take appropriate measures to protest them during the important religious festival. Since such attacks seem to take place pretty much every year, it is clear the efforts being made are not successful.