The Russian Foreign Ministry today sought to sound the alarm about increasing tensions with the US, saying that the Obama Administration is whipping up emotions about "Russian hackers" plotting to subvert the US election, and engaged in increasingly aggressive actions against Russian interests.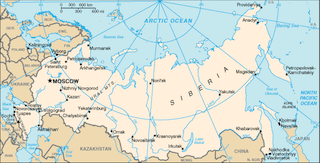 Deputy FM Sergey Ryabkov warned of "aggressive Russophobia" coming out of the US government, snd that they are "continuing to whip up unprecedented anti-Russian hysteria." He reiterated government denials that they were engaged in any hacking of the elections.
"It's not just a rhetorical Russophobia, but aggressive steps that really hurt our national interests and pose a threat to our security," Foreign Minister Sergey Lavrov added, noting that they have myriad grievances against the US which are adding to the sense of mistrust.
US officials have been complaining primarily about the situation in Syria, accusing Russia of war crimes in the city of Aleppo and accusing them of plotting to destroy the city outright. US officials have been openly threatening military action in Aleppo to stop this.
Lavrov has warned the US against this, noting Russia has added air defense assets around their bases in Syria as a hedge against such threats. State Department officials, however, say talk of unilateral attacks in Syria continue.
All this war rhetoric is starting to cause some serious concern internationally, with German Foreign Minister Frank-Walter Steinmeier saying he believes the current situation is "more dangerous" than the Cold War, and that confidence between East and West has never been as low as it is right now.