Still reeling from the revelation that the credentials for between 700 million and 1 billion active users were compromised by hackers back in 2014, covering materially their entire active user base, it is now being reported that Yahoo has been working with the NSA to search every single email on every single account of every single one of those users.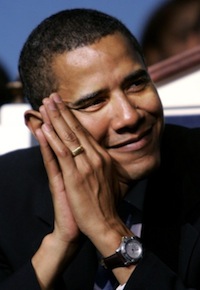 This is an unprecedented revelation related to the scope of NSA surveillance, as well as to Yahoo's culpability in the process. Previous reports of surveillance involved a handful of targeted accounts or the scanning of a collection of stored messages, but Yahoo is said to be searching through every single email as it arrives on their servers.
EFF staff attorney Andrew Crocker described this as going far beyond the NSA programs known before, adding that "it's hard to even anticipate what kind of arguments the government could make for the constitutionality or legality of this program."
The legality of the program of course only becomes an issue for the Obama Administration now that people know about it, and if history is any indication, they'll resist legal effort not with any argument that the program itself is legal, but rather that those suing them to stop lack the legal standing to do so.
Either way, the real loser near-term in Yahoo, with cyber-security experts insisting that this is an "enough is enough" moment, and advising users to stop using Yahoo Mail immediately. Verizon had agreed to buy Yahoo for $4.8 billion earlier this summer, and it is unclear if the increasing damage Yahoo's portfolio is suffering is going to start eroding interest in finalizing that.
Some experts note that while Yahoo Mail is the first to be called out for doing this, it is entirely probable that other major US email providers are being coerced into similar measures. Still and all, email at other US providers is just potentially compromised, while Yahoo's mail is undoubtedly so, which still puts them in the worse position.
Last 5 posts by Jason Ditz