Officials in Afghanistan's Kunduz Province have confirmed an "insider attack" which wiped out the troops inside on a military checkpoint. Two of the soldiers, who reportedly had links to the Taliban, killed the other 13 soldiers in their sleep.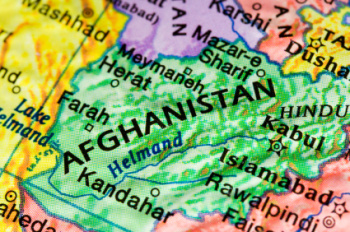 The overnight attack took place on the outskirts of the city of Kunduz. Taliban spokesman Zabihullah Mujahid confirmed his group was involved in the attack, and said that some Taliban forces also arrived to help with the sacking of the checkpoint, seizing weapons and ammunition from the site.The infiltrator soldiers left with them.
Insider attacks have been an ongoing problem in Afghanistan, where desperation to shore up the size of the Afghan military in the face of mass desertion has seen virtually non-existent recruitment standards. This has made it easy for people to join with an eye toward carrying out attacks or just looting and defecting to the Taliban.
Earlier in the war, this also saw a number of "green on blue" attacks, where such infiltrators were killing US or other NATO troops, a problem which was "resolved" by keeping NATO troops out of Afghan military bases and other such facilities.