A suicide bomber has attacked a district court in the northwestern Pakistani town of Mardan today, throwing a hand grenade at a group of police before rushing into the compound and detonating a vest full of explosives. Two police and four lawyers were reported among the slain.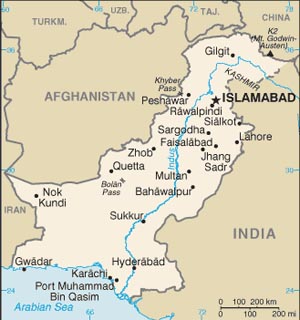 All told, officials reported 14 people were killed and at least 58 others wounded, three of them in critical condition. There is as of yet no formal claim of responsibility from any faction on this attack, though officials seem to be claiming the Tehreek-e Taliban Pakistan (TTP).
Police reported that they reacted when the grenade was thrown, and speculated that the vest of explosives exploded not as a deliberate detonation, but when the attacker was shot by the police. This, however, was the primary cause of casualties.
The president of the Mardan Bar Association says he believes the lawyers were the target of the attack because they are "an important part of democracy, and terrorists are opposed to democracy." He insisted that the lawyers in the town will not be scared by the attack.
Last 5 posts by Jason Ditz