According to a report by the Syrian Observatory for Human Rights, at least 15 rebel fighters were killed and 25 others wounded when a suicide bomber attacked a bus crossing the border into neighboring Turkey. The incident took place near the Atmeh refugee camp, in Idlib.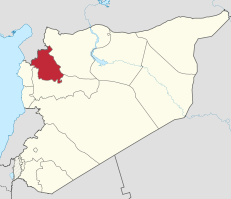 The Atmeh crossing is one of several through which rebels, including al-Qaeda's Nusra Front, transport fighters and weapons back and forth between Turkey and Syria. Though Turkey denies officially supporting Nusra, the level of traffic is widely seen as de facto government support for the Islamist rebels there.
There has yet to be any claim of responsibility for the bus attack, or indeed any confirmation of which faction the slain rebels were operating within. The border crossings in Idlib tend to be relatively calm, and such a large attack is all but unheard of.
The attack comes as Nusra is attempting to expand its control eastward into neighboring Aleppo Province. They control about half of the city of Aleppo now, and have been attacking the other half intensely for the past week. Syrian military forces have been launching airstrikes against Nusra in Idlib.
Suicide bombings, however, tend to be either launched by Nusra itself, or by ISIS. If it turns out the people slain were members of Nusra, it could be part of an ISIS effort to soften them up and prevent them from challenging ISIS' status as the largest force inside Syria.