Starting with a pre-dawn raid, the Kurdish Peshmerga forces launched a new offensive around the ISIS city of Mosul today. Backed by US airstrikes, the new offensive is said to involve over 5,000 ground troops, and is still ongoing, pushing deep into the area around ISIS' largest city.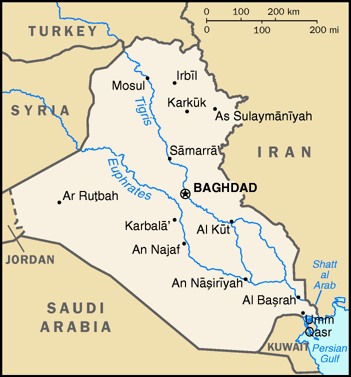 So far, the offensive has netted a handful of villages around Mosul, though it is not totally clear what their ultimate goal is. It is unlikely that 5,000 troops would have a serious chance at occupying Mosul itself, and this may, like Iraqi military offensives earlier this summer, simply aim to seize a little surrounding territory.
One Peshmerga commander, however, suggested that the aim is to capture Gwer, and repair the bridge in that area, to add to the routes through which forces can attack Mosul. It is expected that both the Iraqi military and Peshmerga will attack Mosul together at some point, though Pentagon officials have suggested the military is far from ready for such a big offensive so far away.
Peshmerga officials did not mention casualties among their fighters, but confirmed a cameraman was slain covering the fighting. ISIS reported a pair of car bombs launched against the Peshmerga, and claimed to have caused considerable casualties.