With the Taliban controlling most of the southern Afghan province of Helmand, the capital city of Lashkar Gah has looked less and less secure. It looks like that city could be facing another direct offensive quite soon, as major battles were reported just south of the city.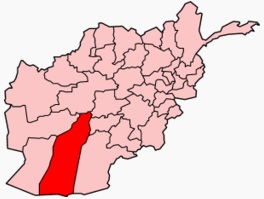 The Afghan government is rushing military reinforcements into the area, and insists the district of Nawa, where the fighting is ongoing, has yet to fall. US officials have similarly insisted they will "not allow" the city of Lashkar Gah to be captured, but whether they can do anything about it is unclear.
The largely rural Helmand Province is the center of the lucrative opium poppy farming operations in Afghanistan, and Taliban control over many districts, including the districts bordering neighboring Pakistan, allow them to control the flow of opium traffic out of the country.
Lashkar Gah, a city of some 200,000 people, would be a significant prize for the Taliban, which they have launched repeated offensives against. The city represents the major, and materially only urban center in southwestern Afghanistan, and would represent a major show of strength for the insurgency, which has been whittling away at smaller prizes in the province for months now.