Centcom's latest undercount of the number of civilians killed in US airstrikes against ISIS in Iraq and Syria was released today, claiming only 14 civilians killed between July of 2015 and the end of April, bringing the official "overall" toll to 55 killed in the entire war.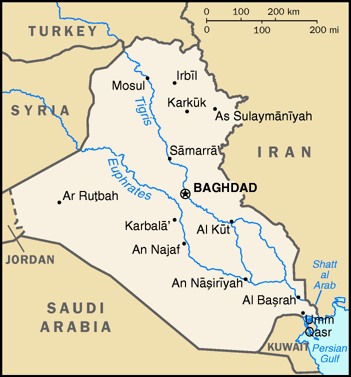 Centcom's toll included three civilians killed in the April 5 airstrike against a "financial storage facility," part of an effort at the time to blow up any physical currency inside ISIS territory that appears to have been abandoned almost immediately thereafter, and four killed later that month in Mosul is an attempt to kill "an ISIS leader."
Either way Centcom's statement downplayed the incidents, insisting the attacks that killed the civilians were all fully in compliance with the laws of armed conflict, despite officials previously admitting they knew the attack on the physical currency would kill civilians and launched it anyhow.
Perhaps the most damning aspect of this statement is the conspicuous decision to end the count at the end of April of this year, ahead of both the Iraqi offensive in Fallujah, and the Kurdish attack on Syria's Manbij. In both cases, the US repeatedly boomed large population centers, and in the case of Manbij was reported to have killed up to 200 civilians in a single day in a flurry of strikes against nearby villages.
Instead, the official count now stops just short of the decision to dramatically loosen targeting restrictions in Iraq and Syria, and doesn't account for several reports of large numbers of civilians killed in the wake of that policy decision.