The US-backed opposition umbrella group the Syrian National Coalition (SNC) has issued a statement today calling for the US to immediately suspend all airstrikes against Syria for the duration of investigations into this week's airstrikes around the city of Manbij.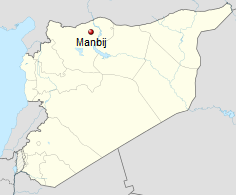 The strikes, on Tuesday morning, targeted the villages of Tokhar and Hoshariyeh. 56 civilians were reported killed at the time by the Syrian Observatory, though the final toll kept being revised upward, and could now be around 200.
The SNC insisted that the strikes absolutely have to stop because the huge death toll is serving as a recruitment tool for ISIS and other Islamist factions.
Defense Secretary Ash Carter promised to "look into" the killing but neither he nor anyone else in the Pentagon suggested any changes would be made. There were conflicting reports about what nations involved in the US-led coalition were involved in the attacks, though France was also repeatedly mentioned. French officials insist they have no idea if they were involved or not, but that they're always "very careful."
That pledge of "care" reflects claims from Pentagon officials, who insisted the current war is the most accurate ever. That's been the official narrative of several US wars in recent years, and is in keeping with Centcom's policy of blanket denials of most of their deadliest salvos in Syria and Iraq.
Officially, the US has admitted to only a handful of civilians killed in the entire ISIS war, though rights groups have put the toll at several hundred, a figure that is only rising as the US does away with restrictions on targeting.