UN officials have issued a memo on the fighting in South Sudan which slammed Britain for withdrawing its police contingent from the UN mission headquarters in the nation during this month's fighting, claiming that it raises doubts over whether Britain deserves to be a permanent Security Council member with veto power.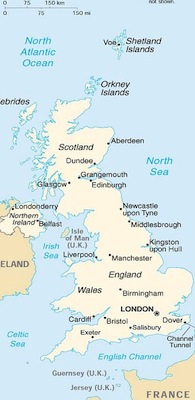 Three nations withdrew police from the UN mission without consultation during the fighting in Juba, but only Britain was a permanent member. The US informed the UN it was planning a similar pullout. Informing them was at least something, from the UN perspective.
Ironically, this boils down to the status of a trivially small deployment. Britain only withdrew two police, because that's all they had in South Sudan at the time. The UN, however, is treating the withdrawal of those two as a "lack of respect" for the UN mission.
The memo's harsh tone appears to be a reflection of the UN's annoyance that it's ever-growing South Sudan Mission (UNMISS) is accomplishing literally nothing on the ground, as the nation is staring down the barrel of a second civil war in its six year history.
But it comes at a time the international community is already lambasting Britain over the Brexit, raising doubts about their position as a "great power" going forward, and these two policemen are serving as an opportunity to raise those doubts in a more public manner.